What Are the Most Traded Cryptocurrencies?
The past week was not the typical volatile one, as the crypto market and its major digital assets are going through price corrections & consolidations. Trading volume continues to take a breather during May amid revelations in regulation, adoption and of course, community-hyped memecoins.
Memecoin fever has spread across crypto communities which witnessed the rise and fall of Pepe The Frog (PEPE) and the impressive climb of Sui; a fresh project that enjoys token trading volume of nearly $1.5 million.
Here are the 10 most traded cryptocurrencies as of mid-May on a weekly basis:
1 - Bitcoin (BTC): $84,459,727,715
2 - Ethereum (ETH): $35,504,669,941
3 - Ripple (XRP): $6,688,212,133
4 - Litecoin (LTC): $4,448,636,956
5 - Polygon (MATIC): $1,954,828,790
6 - Pepe (PEPE): $1,793,148,643
7 - Sui (SUI): 1,495,100,243
8 - Dogecoin (DOGE): $1,479,616,632
9 - Solana (SOL): $1,429,802,021
10 - TRON (TRX): $1,385,060,007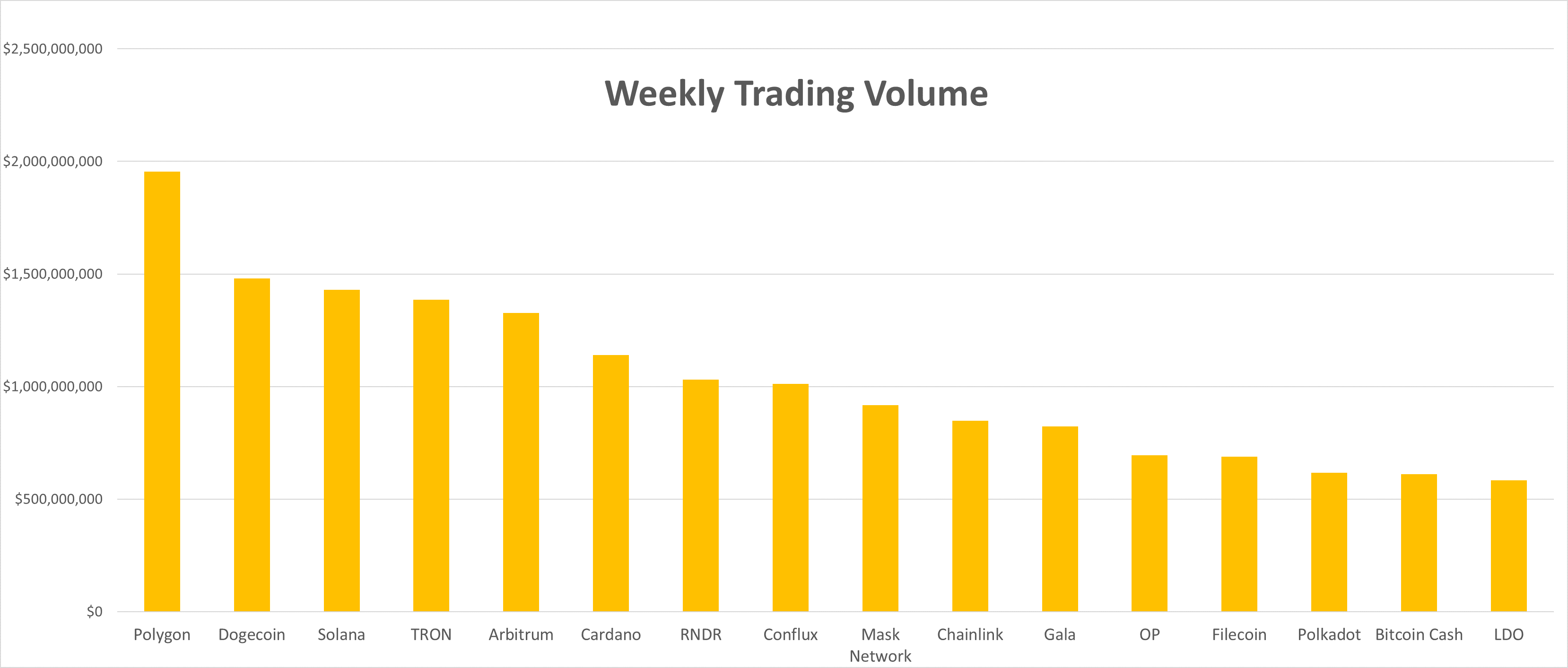 Top Coins By Weekly Trading Volume
Data Source: CoinMarketCap
This data from CoinMarketCap highlights once again that the most traded cryptocurrencies remain the behemoths of the industry, as they've grown considerably in popularity across the globe thanks to their usefulness and longevity.
There are always exceptions to the rule, however, and the future can always behold surprises, especially within the cryptocurrency scene. Will Cardano recapture the top 10? Or will a new cryptocurrency submerge into success out of the blue?
Try to invite your friends and earn together