All-In-One Order Book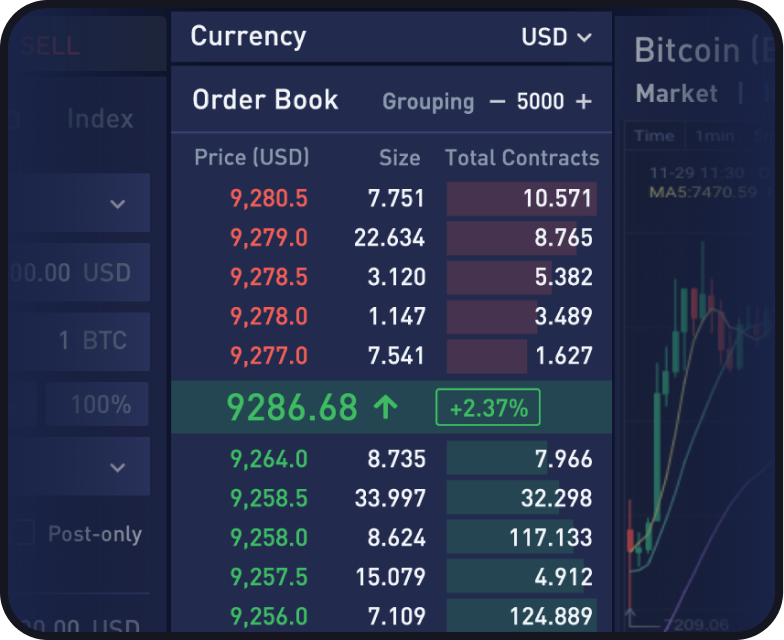 The order book is where all buy and sell orders for a trading pair are collected and matched. Normally, every trading pair has its own order book; that means if you trade BTC/USD, you access a different order book than users trading BTC/JPY which may have little liquidity.

BITmarkets combine the buy and sell orders for all trading pairs of each main market in one order book. That means better pricing and also bigger profits for you.
How do you benefit from this?
Deeper Liquidity
Liquidity begets liquidity, as the saying goes. Take advantage of higher fill rates and arbitrage opportunities as well as better price discovery across all markets.
Fairer Pricing
Trading an asset's less frequently used trading pair no longer puts you at a price disadvantage. Enjoy price-efficient markets with tighter spreads.
Larger Variety
Easily flip between quote currencies with a simple click and trade between fiat currencies, crypto assets, and stablecoins.
Try to invite your friends and earn together