Enjin Coin Is One for the Long Run
September 8, 2023
Analysis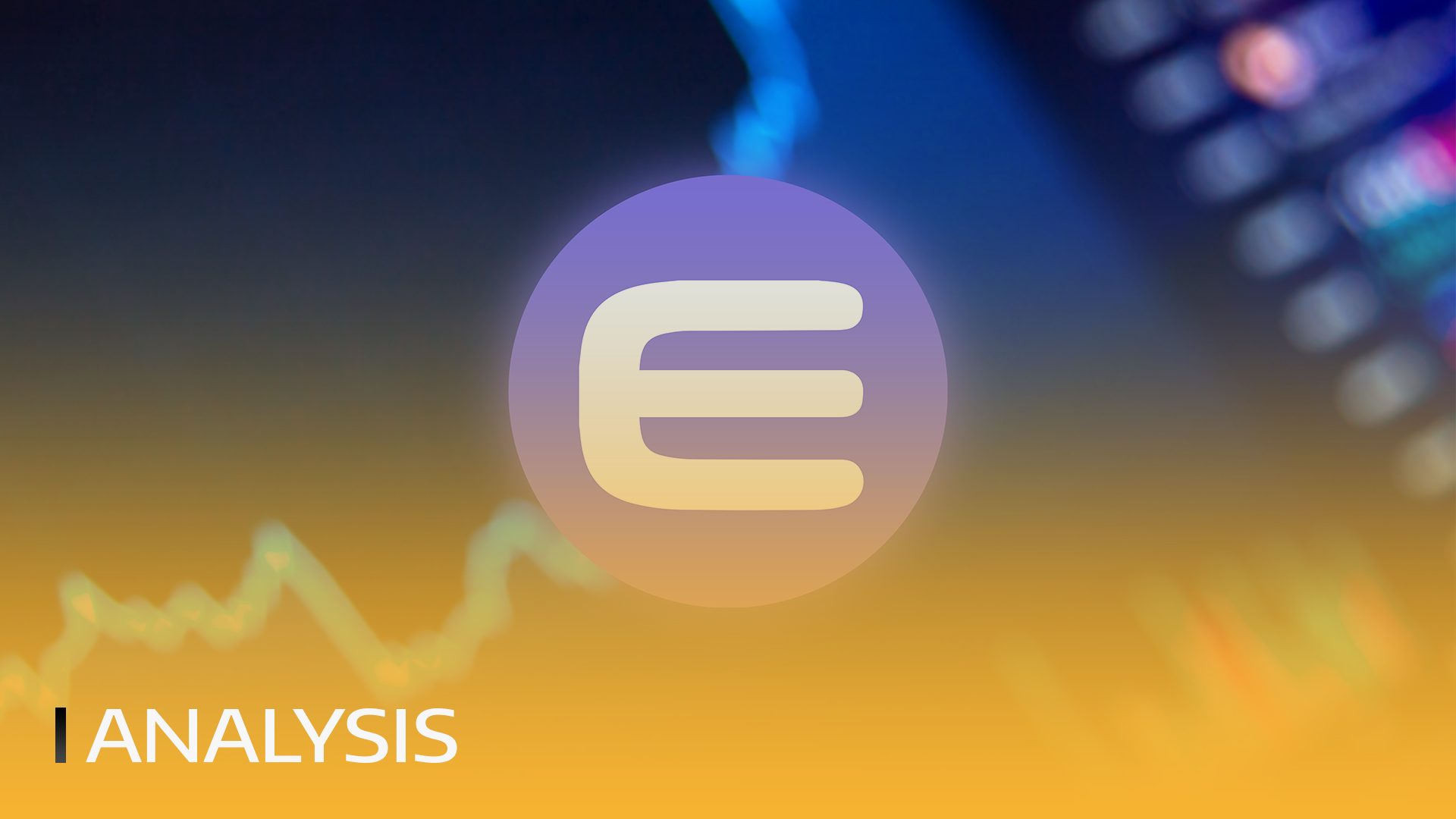 The price of Enjin Coin (ENJ) has been forming a bullish structure since 2018 on a monthly time frame, and the cryptocurrency's price flow also remained bullish since the bearish correction phase. What's next for the highly-liquid ENJ?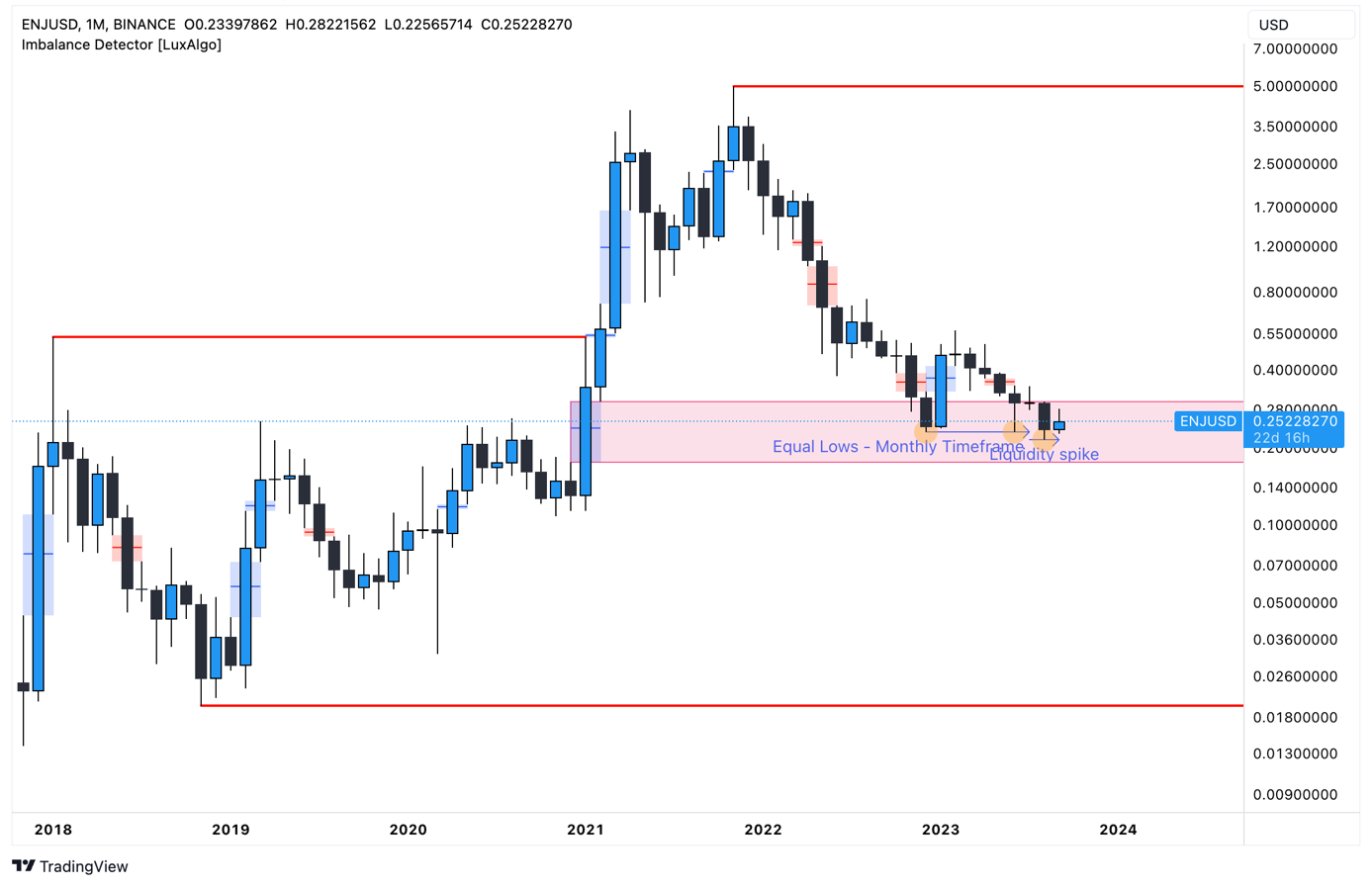 ENJUSD (1 Month Time Frame)
January 2018 – September 2023
The correction began when ENJ hit all-time highs of $5, with the momentum taking the price-tag to this level stalling until the last unfilled imbalance zone. The price then formed two equal lows thresholds. This had the effect of liquidating traders and investors which entered long positions too early.
Looking into these aspects given a monthly time frame orientation, the Enjin Coin seems to be a favorable purchase for buyers. Yet, it is also important to undertake a comprehensive view based on lower time frames to form a clearer projection for the upcoming price behavior.
Daily Time Frame
The daily time frame continues to form bearish structures due to the overweighing correction seen on the monthly time frame.
ENJUSD (1 Day Time Frame)
June 2023 – September 2023
Should the price arrive at the end of the correction and resume bullish behavior, it will be necessary for it to close above the lower high around the $3.44 level on the daily time frame.
On September 6th, relatively strong buying pressure which could start the formation of bullish structures is observed. If the price closes below the lower low of $0.215, a continuation of the correction on the monthly time frame could be expected.
Take Profit?
In case of confirmation of the bullish structures on the daily time frame and thus the end of the bearish correction, it would be possible to target the current all-time high and then the $6.5 level with buy positions.
These targets are for the long run and are therefore exceptionally suitable for investors looking to grow the value of their portfolios.
A BIT about Enjin Coin
Enjin Coin is a fascinating cryptocurrency that stands out in the blockchain space due to its unique focus on the gaming industry.
It was created by Enjin, a company with a strong history in the gaming world, and it is designed to enable the creation and management of digital assets within video games.
What makes ENJ particularly interesting is its utilization of non-fungible tokens (NFTs) which allows for the ownership and trade of in-game items, characters, and skins across different gaming platforms.
This innovative approach has the potential to revolutionize the gaming ecosystem by granting players true ownership of their virtual assets, fostering decentralized gaming economies, and promoting cross-game compatibility.
Additionally, Enjin has gained recognition for its partnerships with major game developers and its commitment to sustainable blockchain solutions, making it a noteworthy player in the cryptocurrency space with a promising future in the gaming industry.
Try to invite your friends and earn together